Friday, September 14, 2012
Millions Dead!
How many millions more must die in the name of religion before mankind comes to its senses?
Ever since Gronk came out of his cave some years back and decided to worship that big yellow ball in the sky, men have been butchering and murdering their fellow beings all in the name of their "god" or "gods". Gronk and his clan hacked their way through the clan down the hill that worshiped the moon. The remnants of the moon clan swore never-ending enmity toward Gronk's people. Countless years later, we're still hacking and killing one another.
It is truly astounding and sickening to me to see an intelligent creature such as man so totally taken in by the honey sweet promises of religion inculcated and perpetuated by men throughout history who are totally devoid of any sense of morality or compassion toward their fellow men. Religion and faith have been twisted by sick, power-hungry men into tools for controlling the masses and the reaping rewards of power and tyranny.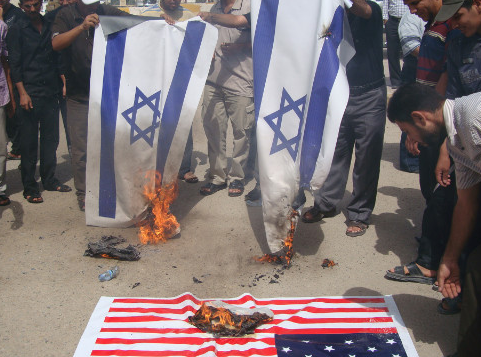 Millions and millions of men, women, and children of all races and countries and times have been ruthlessly slaughtered in the name of religion. Modern man is still slaughtering his fellows. Just the other day, an American ambassador was murdered by religious fanatics driven by their hatred of another competing religious system; a hatred that is instilled and nurtured from birth by the "men of faith" who preach these beliefs.
I'm not aiming at any one religion or faith here. I'm blasting a broadside at all of them. Whenever a man falls victim to a belief system that puts him squarely in a contrary position to a fellow man, an us versus them situation is created. History shows us that blood will soon flow thereafter. Evil men take advantage of this fact to tighten their grip on the power that they so crave over their fellow man.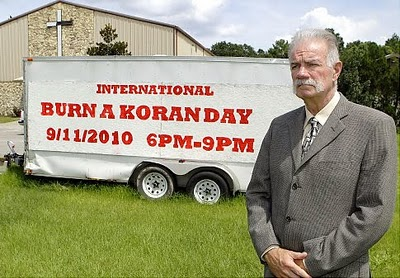 How many more generations of men will waste their lives away kneeling, bowing, and murdering at the behest of some unseen, untouchable, unbelievable, unnatural being with invisible strings attached to its arms and legs; strings manipulated by other men seeking their own ends? How long will this creature man be a witless, expendable tool in these megalomaniacs' endless pursuit of power?
Will we never awaken from this nightmare?
The time rapidly approaches when mankind must put aside these belief systems that separate us rather than join us and begin to work together as a race to make this world a better place, a gentler and kinder world where peace is more than just a word used by lying politicians to gain votes; a world where life, that rarest of rare things in this corner of the galaxy, is something to truly be respected and cherished in all its diverse forms.
Alas, reality raises its ugly head.
Tomorrow, I'll awaken to the same charnel house world that it is today. Men will still be butchering their fellows in the streets in ever increasing efficiency and numbers. The motto will still be, "I've got mine and now I'm going to take yours too." Do you think your faith in your god is going to change that at all? You're even more of a dreamer than I am.
Angered by what I've written here? Well, the next time you pray to your god, whichever one he may be, you might want to ask him why it is that something that is sold as such a beauteous and joyful thing as faith causes so much death in this world. Your god probably won't be answering that query, so for a change use your own brain and your own intelligence to think it out for yourself.