Tuesday, May 21, 2013
Yahoo! and Tumblr just officially announced their engagement to the world and they're already playing damage control. They're doing their best to calm your fears of Yahoo! digging its long, purple claws into Tumblr and ruining it forever. "I'm delighted to announce that we've reached an agreement to acquire Tumblr!" Yahoo! CEO Marissa Mayer announced this morning. "Everyone, I'm elated to tell you that Tumblr will be joining Yahoo," Tumblr CEO David Karp added on the Tumblr staff blog. It's official. They're together forever now. 
So, Tumblr's going purple? Well, I like Yahoo and I like Tumblr. Here's hoping that I'll like them together on the same sandwich.
Later…
~Eric
Tuesday, April 30, 2013
Hey all you scurvy pirate dogs, read this…
When we released our very first game, Game Dev Tycoon (for Mac, Windows and Linux) yesterday, we did something unusual and as far as I know unique. We released a cracked version of the game ourselves, minutes after opening our Store.
Saturday, April 27, 2013
Read it. Good stuff + the comments. ;)
Tuesday, April 23, 2013
Wednesday, March 13, 2013
Wednesday, December 26, 2012
Hello happy readers, commenters, lurkers, etc.
Beginning very soon, like right away, I'll be somewhat absent from here. The reason for this is that I'll be spending most of my waking hours (and some of my sleeping ones) for the next 8 or so weeks studying for my Cisco Certified Network Associate (CCNA) examination.
If all goes well, I well have that coveted industry cert and those spiffy letters after my name sometime in March of 2013; with a good job to follow shortly thereafter, hopefully. 13 is a good number for me; maybe it'll be a good year, too. We'll see… :)
In the meantime, carry on. Try not to burn the place down while I'm gone.
Later… ~Eric
Tuesday, December 25, 2012
Tuesday, December 18, 2012
Friday, December 14, 2012
Mr. Woodward was a graduate student when he and a classmate, Bernard Silver, created a technology — based on a printed series of wide and narrow striations — that encoded consumer-product information for optical scanning.
Saturday, December 8, 2012
Lost Horizon by James Hilton
I just finished reading this classic by James Hilton. It was an intriguing and prophetic little story. It was written back in 1933, but it's still a very entertaining read.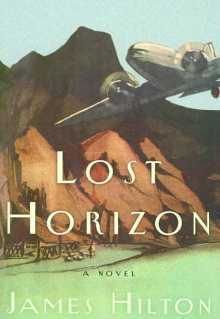 *Click book image above for addall.com book search results.
Enjoy your reading!
~Eric